Exterior Painting & Staining
Sun and weather, among other things, can wear down the exterior of your home, decks, and fences.
Proper maintenance not only keeps them looking fresh and clean, but the added weather protection of painting or staining can extend their lifetime of use.
We typically clean and rinse exterior surfaces prior to staining or painting them. This cleaning sometimes requires power washing, and it often requires cleaning products to remove stains, dirt and debris.
Adequate surface preparation and using good quality painting / staining products will allow for maximum durability and a nice looking finish on your exterior surfaces. We can discuss options for exterior painting and staining products.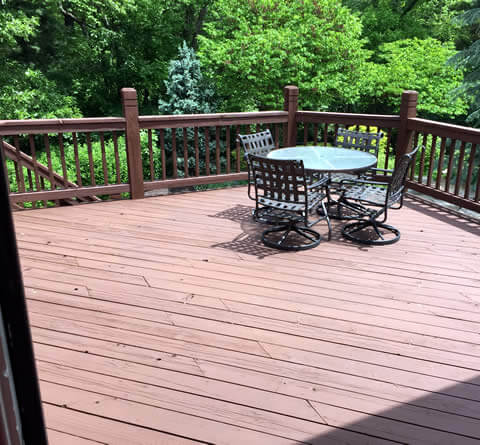 ---